Knowledge is power…DCPower! We have the knowledge AND the power to keep you going. Whether you need a starting battery for your car, a solar system on your RV, or a forklift battery for your business.

Materials Handling
Our motive power range is used for materials handling equipment such as forklifts, pallet trucks, aerial work platforms, automated guided vehicles, and cleaning machines. For sales, service and repairs, we partner with small to large distribution centres and warehouses throughout New Zealand.

Batteries
We carry a large range of high quality lead acid & lithium batteries at our store in Palmerston North. Buy online, or visit us at 187 JFK Drive. Everything from small alarm batteries, to motorcycle batteries, to regular car starting batteries and heavy duty truck batteries. We have deep cycle batteries, battery chargers, accessories and much more!

RV & Motorhomes
We're leaving a trail of Happy Campers around the country! Our team will design and install a quality solar system for your RV that will let you go the distance. Our specialist knowledge of batteries – and their charging methods – coupled with our passion for quality means that your RV will be in safe hands with us.
Materials Handling Equipment
We specialise in powering warehouses and distribution centres throughout NZ. DCPower can provide battery consultancy, fleet assessments, training, repairs and refurbishments, maintenance and watering, testing, diagnostics and more. Our extensive knowledge will promote a safe workplace and will give your business the best return on investment while ensuring your forklift batteries go the distance.
Reserve Power
Our reserve power and standby solutions are used in telecommunications, utilities, IT, Uninterruptible Power Supplies, general electronics and specialty applications. Contact us to discuss the requirements of your business. We work with the biggest and most reliable manufacturers in the world (including both Enersys and Sunlight) to find the best solutions for your business.
If you have another business requirement that's not listed here, we might be able to help. Contact us for a no-obligation chat.
Contact Us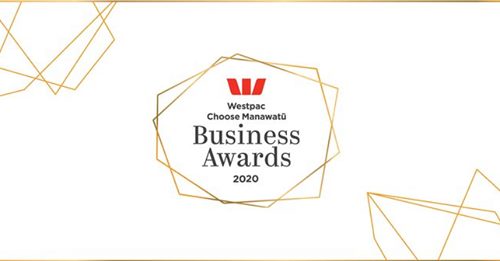 Proud Award Winners
DCPower are the proud winners of the Professional Services & Retail Award, the Small Business Award AND the Supreme Business Award at the 2016 Westpac Manawatu Business Awards. In 2020 DCPower won the UCOL Innovation with Talent award at the Westpac Choose Manawatu Business Awards.
About Us
DCPower Batteries is a family owned and operated business based in Palmerston North, New Zealand. DCPower is run by father and daughter, and a team of dedicated battery professionals. We know batteries! We offer a personalised experience coupled with products that meet our own high quality standards.
Read More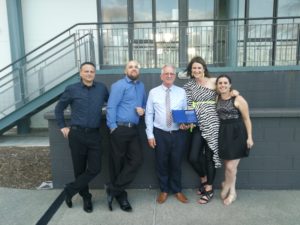 "You offered ideas and experience and your service was impeccable. We have, and will continue to sing DCPower's praises to all and sundry."

Rachel & Craig Burcher
"Called DCPower and Wez said come on over & I'll sort you out! And sort me out he did!! Absolutely fantastic service and Wez is a real credit to your company. Thank-you."

Jef Overwater
"Totally wrapt with our complete full off grid solar system. Heaps of power to run all our modern appliances, even over winter. Great service, great people at DCPower.
Feels good to support a small local business as well."

Bev Morrissey
"Scafit has used DCPower for all our truck batteries over the past few years and always impressed with the service and technical expertise. Even our staff now shop there personally. Great value!"

Dave Crowley (Scafit)
"From the first phone conversation Sarah and her team were so helpful. She sorted everything for us making it super easy, and giving us transparent and excellent advice ensuring we had the best possible outcome for our purchase. I will never go anywhere else for batteries and associated products."

Northport Limited
"Darryl's depth of knowledge and skills is hard to find elsewhere and I found him the right man for the job. Add to that the staff working for DCPower know their stuff and are great to deal with. Getting this level of support and expertise from a local business is hugely important to businesses such as Foodies. We found the level of R&D and the way you searched for better ways of doing things an added strength and huge benefit to us."

Peter V - Foodstuffs North Island